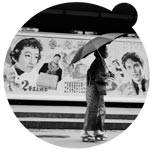 Geta shoes, bad hair day style, swimming hats, pink tights ...seen at the 'Best of Archive' exhibition at Getty Images Gallery, London. Metadata like keywords and...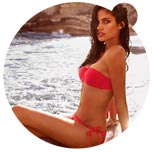 Calzedonia's beachwear
Fashionoffice received new images from current beachwear collections of bikinis, swimsuits and shorts for men. Two of the selected pieces show dramatic...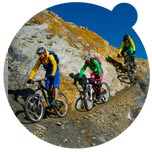 Cycling routes through the Alps Mountaineers from Tyrol elaborated cycling tours for three different fitness and technique levels through the Alp region of the Paznaun valley...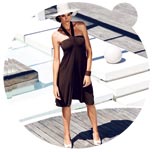 Beach skirt and pool party dress in one Coffee brand Tchibo announced that the dress 'Vario' will arrive at the label's coffee bars in the second week of June...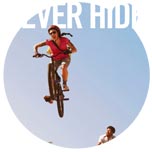 True or untrue settings? The cyclist was "suspended in mid air over professional bikers" unveils Ray-Ban the truth behind the 'Never Hide' ad. Ray-Ban makes aware to watch carefully...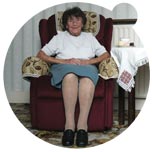 Austrian women in Great Britain Photographer Marion Trestler's photo/oral history book 'Destination UK - Women Immigrants from Post-War Austria' presents 27 women...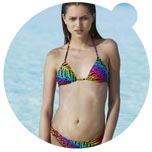 Beachwear and sun protection accessories
Primark's neon-prism colored, wild cats printed triangle bikini, styled up with straw hat and multi-colored sunglasses...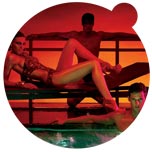 Glow at night! MAC Cosmetics presented the 'Temperature Rising' collection with an impression of hot summer nights. The campaign image shows two men and a woman...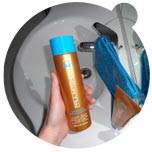 Poolside companion for hairs
Hair Product Review by Karin Sawetz, publisher Fashionoffice. Paul Mitchell's new 'sun'-line received the 'Prix de Beauté' by the magazine Cosmopolitan...