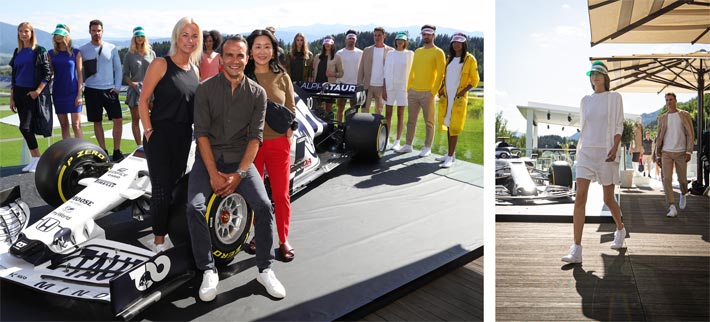 Insights into the Alpha Tauri Spring/Summer 2021 collection at this year's first F1 race weekend The Alpha Tauri Spring/Summer 2021 men's and women's wear was launched alongside the start of the Formula 1 season in Austria and was shown to a selected group of retailers and fashion media on 4 July at Schönberghof in Spielberg, Austria...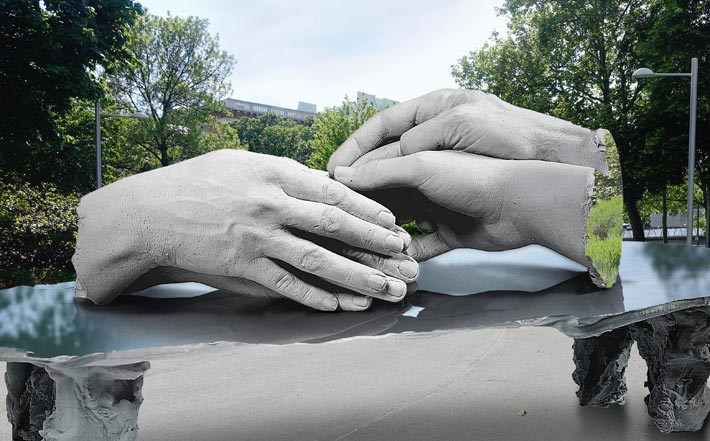 Marc Quinn's same-sex sculpture for Vienna is a memorial for victims of the Nazi era, against hate, violence, homophobia and a call to show love The City of Vienna's Anti-Discrimination Agency for Same-sex and Transgender Lifestyle and Vienna's Culture Department, division Art in Public Space presented the sculpture by British artist Marc Quinn showing two pair of hands - two female and two male - as memorial for the persecution of homosexual men and women during the Holocaust of the Nazi era and larger-than-life sized monument for love...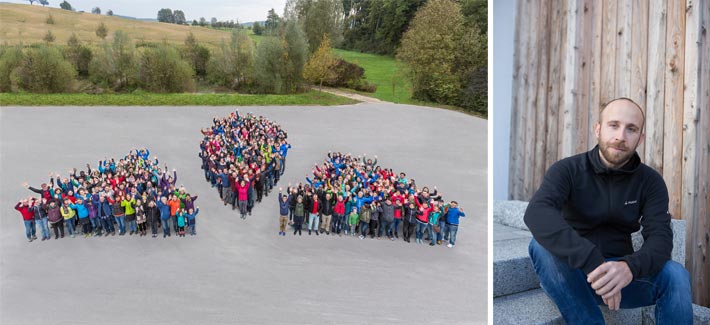 Outdoor outfitter Vaude sets sign against hate speech, violence, racism and joins #StopHateForProfit campaign German outdoor outfitter Vaude - known for investments into environmentally friendly production and fair working conditions, announced to join the international #StopHateForProfit campaign...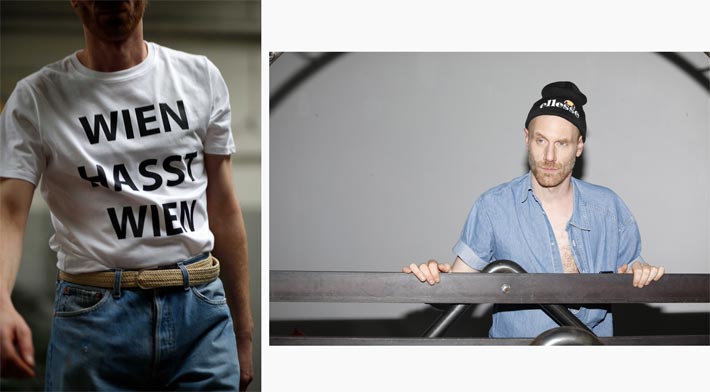 Martin Grandits releases wearable artwork series with critical views on living in Vienna at the new online art-shop martingrandits.com The shop by Austrian artist Martin Grandits (studied at the University of Applied Arts Vienna) was launched several days ago on 25 June. The first artwork series consists of 12 products such as the AMS t-shirt in a limited edition of 40 pieces. The AMS (Arbeitsmarktservice) is the job market service of the Austrian state...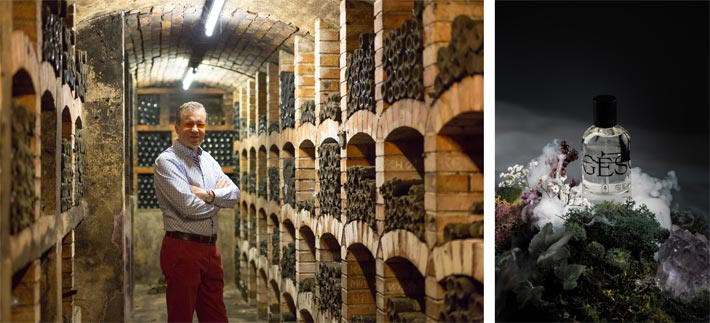 Austrian winery Hauser presents new perfume 'Geschein' at the own lifestyle brand's online shop anno1555.com Winery Hauser's new lifestyle brand 'ANNO 1555' references the history of the Hauser family who makes since the mid-16th century wine in the region of Poysdorf in Lower Austria. Werner Hauser leads in the 13th generation the company and extended the range in the last years by lifestyle products...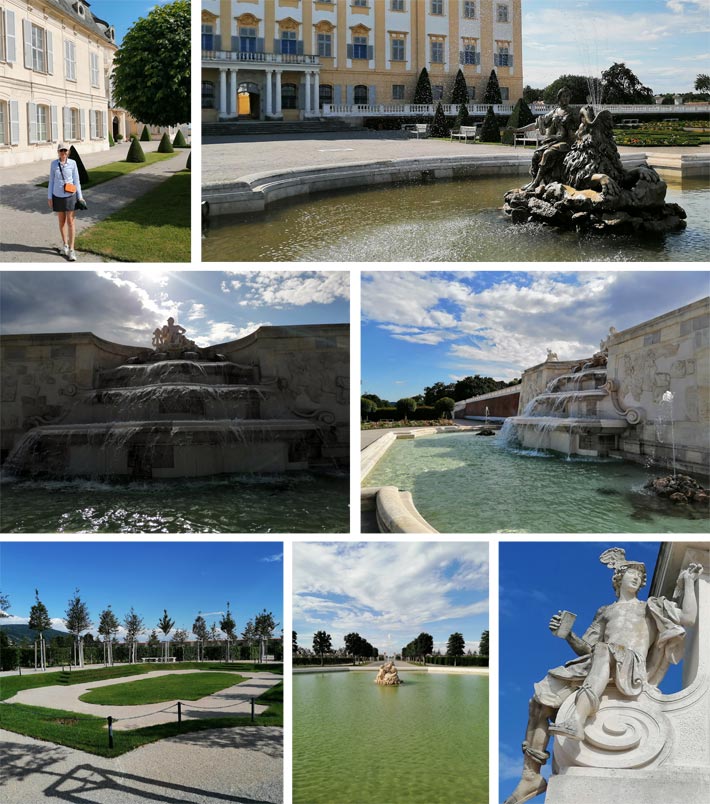 19th century pink gym-trousers by Empress Sisi and Baroque entertainment garden architecture seen at Prince Eugen's palaces Schloss Niederweiden and Schloss Hof in Lower Austria The two palaces Schloss Niederweiden and Schloss Hof can be reached in around 50 minutes from Vienna. Fashion.at started the palace tour at Schloss Niederweiden where currently the life and style of Empress Sisi (1837 - 1898) are presented in a not lengthy and especially for visitors, who are interested in fashion, entertaining exhibition of items such as the sporty woman's pink gym-trousers...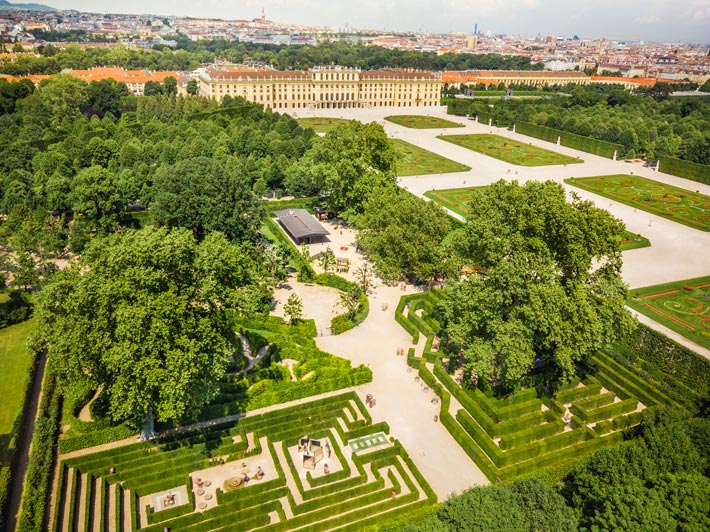 Viennese hotels packed special short vacation offers exclusively for citizens to learn more about their capital city The exclusive offer for Austrian citizens or people who are living in Austria starts at 199.- Euro for a two nights' stay/two persons and include a Schloss Schönbrunn tour or even fashion related tours such as to a men's outfitter, a pioneer of fashion branding...
Insights into the making of the MQ Vienna Fashion Week 2020 campaign On occasion of the new campaign for the upcoming Vienna Fashion Week at the MQ Museumsquartier in September 2020, the organizers Elvyra Geyer, Zigi Mueller-Matyas and Maria Oberfrank provide insights into the making of the campaign images with closer information about the members of the team...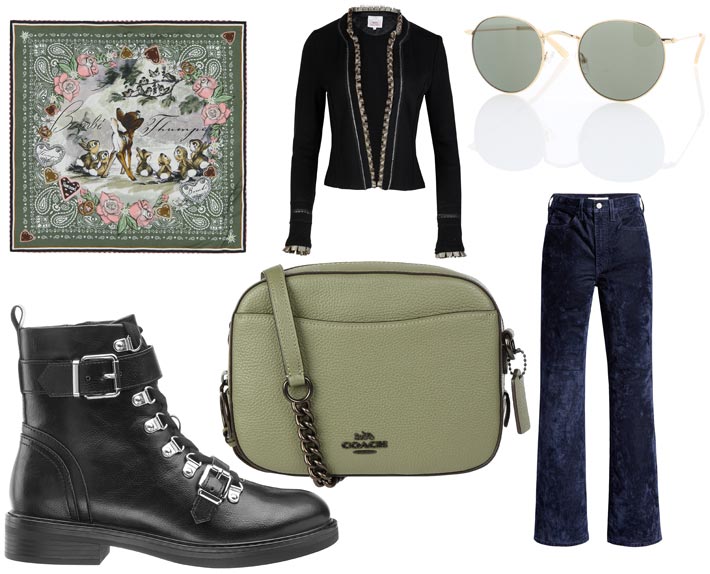 Fashion.at style preview autumn 2020: Interpretation of Austrian traditional trachten look In Austria, wearing the country's traditional clothing 'tracht' isn't obligatory for setting a sign to be integrated. Now as the country's people have returned more to the 'normal' than a 'new normal' , it's time again to explain what integration means or what Austrian officials want when they send a so-called 'Integration Agreement'... Fashion.at mixed some items from current and upcoming collections for a city trachten look...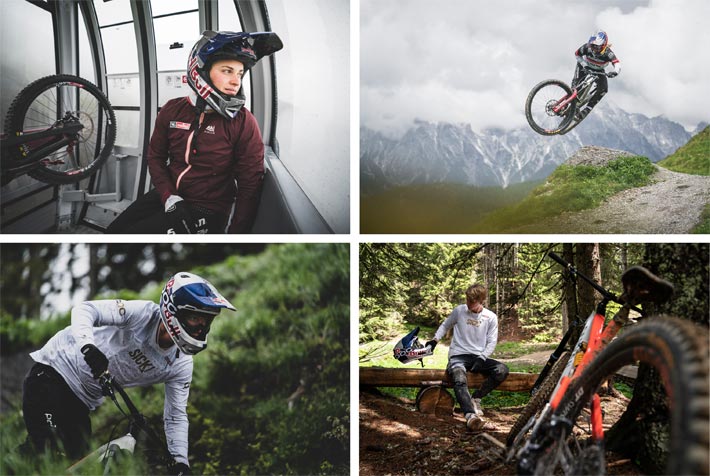 Mountain bike region Saalbach Hinterglemm presents 'Back In The Game' starring Austrian professional riders Fabio Wibmer and Vali Höll Saalbach Hinterglemm is located in the federal state Salzburg and tops (kilometers, 9 gondolas on 7 mountains,...) the country's mountain bike destinations for riders of various levels respectively desires - from comfortable routes to more sporty trails. The video shows a racy, for the short film well calculated and directed downhill performance by the professional riders Fabio Wibmer and Vali Höll...
Latest:
Film presented during semaine de la Haute Couture: Chanel FW 2020/21 Haute Couture; music 'Acid' by Jockstrap
#Music 'Feel Good' by Polo & Pan, title track of the new EP
Insights into the Alpha Tauri Spring/Summer 2021 collection at this year's first F1 race weekend
United Nations University 'Global E-waste Monitor 2020' per country, collection/recycling rates, thematizing options to repair, policy, legislation,...
7-July-2020 Playlist by fashion.at/music
#Music R.I.P. Ennio Morricone, composer of legendary film music like 'The Ecstacy Of Gold', movie 'The Good, The Bad & The Ugly'
Livestream of the exclusive film happened on 6 July: Dior AW2020-2021 Haute Couture collection by Maria Grazia Chiuri
De'Longhi presented vegan and vegetarian recipes under the motto 'No Meat!' for the preparation in the fryer device with less fat
Haute Couture Goes Online 6 - 8 July
#Music street, outdoor dance video 'Honey' by Ane Brun
'Public Moves' outdoor workshop programme of Impulstanz (9 July - 30 Aug 2020) focuses on dance and healthy movement
#Music Best New Track on Pitchfork 'America' by Sufjan Stevens, album 'The Ascension' (25 September)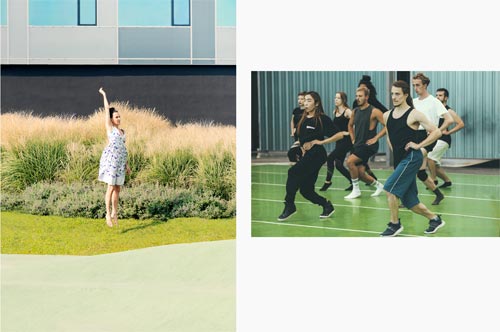 'Public Moves' outdoor workshop programme of Impulstanz (9 July - 30 Aug 2020) focuses on dance and healthy movement On occasion of the pandemic, the annual Impulstanz Festival will happen this year with special 'Physical Dis-dancing' Covid-19 measures and with focus on around 300 'Public Moves' outdoor workshops which are thanks to the support by the chamber of labor 'AK Wien' (Arbeiterkammer Wien) free of charge...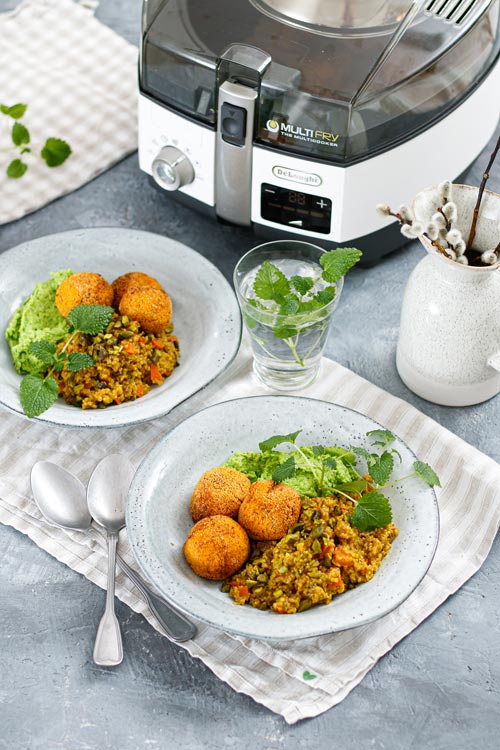 De'Longhi presented vegan and vegetarian recipes under the motto 'No Meat!' for the preparation in the fryer device with less fat ...the device company presented a falafel, quinoa-salad, pea cream recipe by Austrian nutrition specialist and 'Mein leckeres Leben' publisher Lena Fuchs...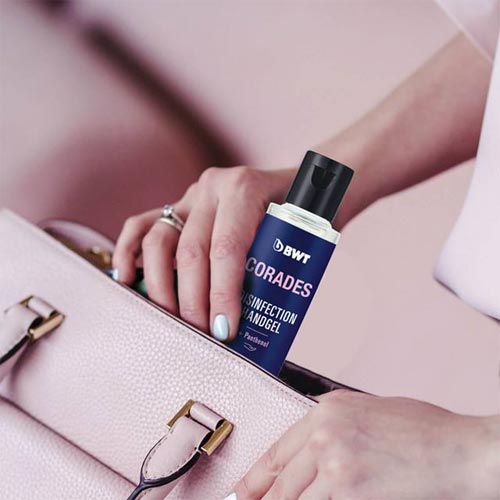 Fashion.at tip for summer 2020: Continue 'Stop Corona' practises like hand hygiene Fashion.at looked through the latest press releases by Austrian companies and found the one by BWT concerning the water technology brand's new product 'BWT Corades' for the disinfection of the hands without water. The gel is outfitted with moisturizing skin care (Panthenol Provitamin B5) and refreshing fragrance...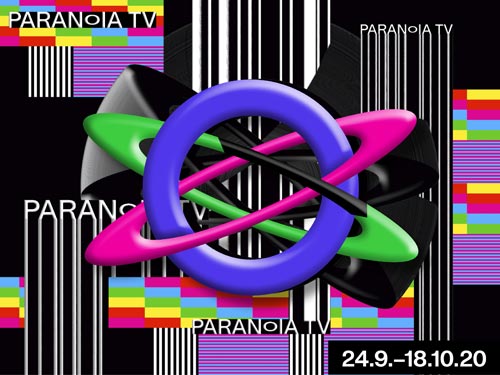 Austrian culture festival 'steirischer herbst' presents this year's format and content under the title 'Paranoia TV' Austrian culture festival 'steirischer herbst' (24 September - 18 October) presented this year's curatorial concept with the title 'Paranoia TV' which was created under the direction of Ekaterina Degot as answer to our times, currently dominated by a 'new normal' lifestyle under restrictions due to the threat of the pandemic. The concept calculates in its form as event series and TV-format a possible future lockdown respectively new restrictions caused by a second wave...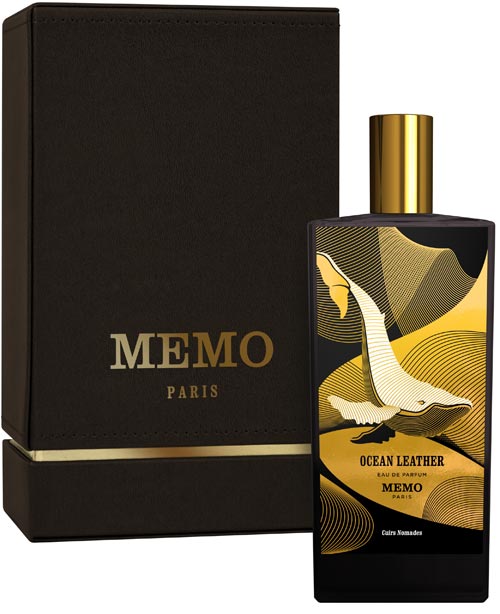 Fashion.at searched for a safe travel destination and got inspired by a new perfume... In Austria, the ease of travel restrictions for 31 countries will be effective from 16th June. The new situation was communicated with the note that in the case of a future lockdown in another country - means that flights or trains are stopped, Austrian travelers could have to pay for returning home with state transportation services. With other words: Possible additional costs should be calculated. Fashion.at searched for a 'safe' travel destination in times of a pandemic...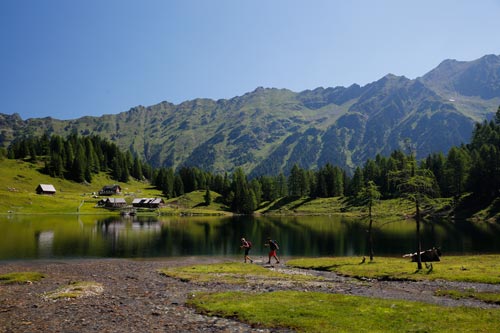 Fashion.at tip for hiking, biking in Styria: Dachstein mountain tours 'Almkulinarik' Fashion.at searched for a tip for hiking & biking in the mountains and found the 'Almkulinarik' trail in the alpine Schladming-Dachstein region. The mountain range 'Dachstein' is located in the three federal states Styria, Upper Austria and Salzburg. It's one of the Austrian mountains with the highest impact on the country's clothing tradition and fashion until nowadays. The Dachstein is mentioned in several Fashion.at articles such as about the design of shoes...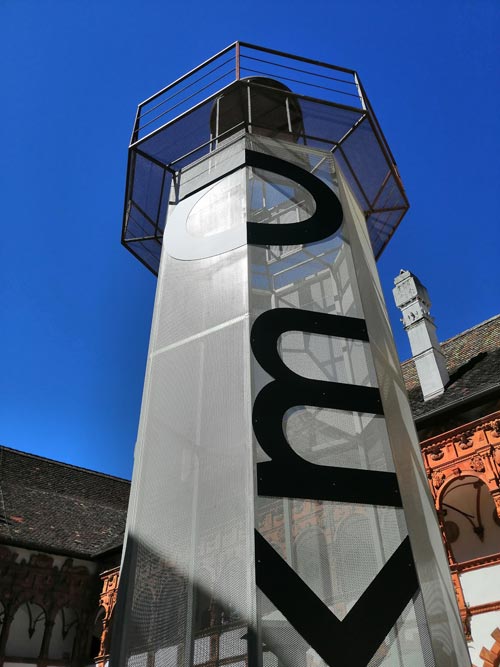 Fashion.at tip: Exploration of the Danube river, its nature, history and people's lifestyle at an exhibition at Schallaburg in Lower Austria The dramaturgy of the show can be compared with a ship tour or better with a journey on a speed boat where topics and times change in a fast mode. Hundreds of years are covered in a time lapse; the history of Danube gold diggers and arts & crafts objects made of gold to recipes of traditional dishes over trading goods like exclusive handbags from various cities such as Vienna...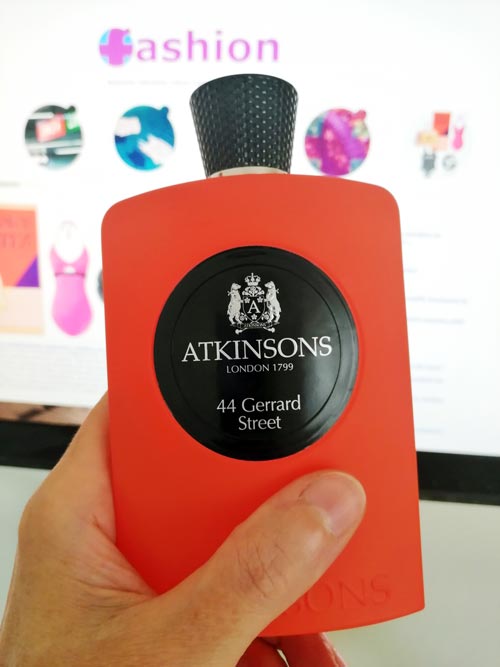 Tip by Fashion.at's Karin Sawetz for boosting your mood with an energizing scent Recently, Fashion.at received the new eau de cologne '44 Gerrard Street' by Atkinsons for testing. But it was not the first time that I've applied the scent and compared it with other new fragrances. The premiere happened...