Gastro tip in Vienna: Escargot farm Gugumuck's 'Gartenbar' convinces with culinary delicacies and chill-out-flair in South France style Fashion.at tasted the Viennese escargot specialities from the Gugumuck farm already several years ago. Now, as tips for making holidays in the city are requested more than ever, Fashion.at visited on the search for locations which provide a blend of Viennese and cruise flair the Gugumuck 'Gartenbar' in the south of the city in Favoriten, the 10th district, known as multicultural and very diverse area - from ultramodern big sized architecture landscapes to farm land. At last mentioned, the Gugumuck Gartenbar can be found...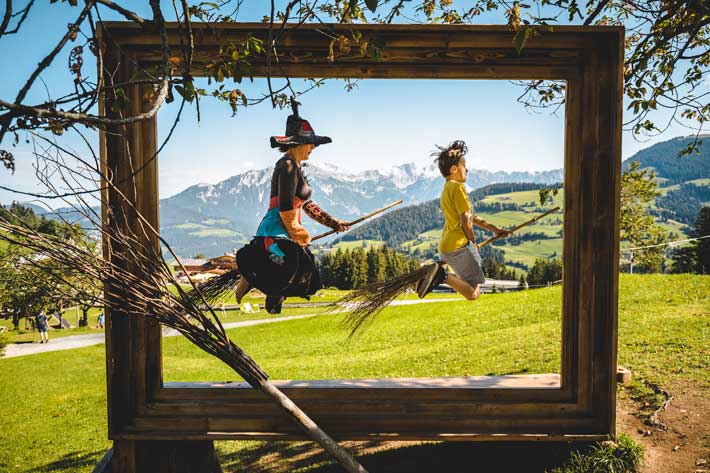 What's Witch Water (Hexenwasser)? At the end of July, the temperatures in Vienna are breaking this year's summer records. The first association when reading of Hexenwasser (translated Witch Water) might be a new fresh beverage with magical cooling effect. In some aspects Hexenwasser has cooling effects - only it's not a drink from the supermarket. Visitors of the 'Hexenwasser' nature exploration park in Tyrol will experience the cooling effects of the alps and can get insights into the power of water...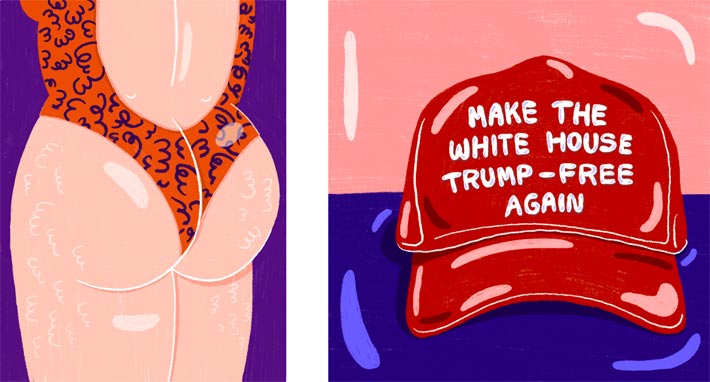 Socially and politically critical illustrations by Bianca Gschlecht at upcoming art, food, design Fesch'Markt in August 2020 Since 2010, the Austrian traveling art, food, design market Fesch'Markt is known as platform for independent companies with focus on local and fair production. Now, Fesch'Markt provided a preview into the upcoming events in Austria's three largest cities, Vienna (21 - 23 August), Graz (14 - 16 August), Linz (7 - 9 August)...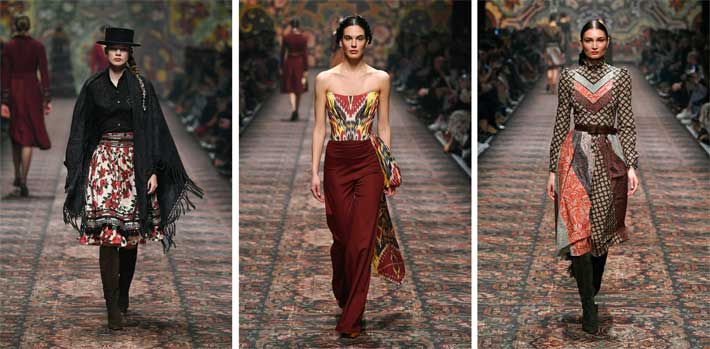 Lena Hoschek AW2020-21 is for globetrotters who love folklore Austrian designer Lena Hoschek is known for fusing fashion with traditions, cultures from all parts of the world. The upcoming collection 'Artisan Partisan' was developed on a time and space travel with stops at...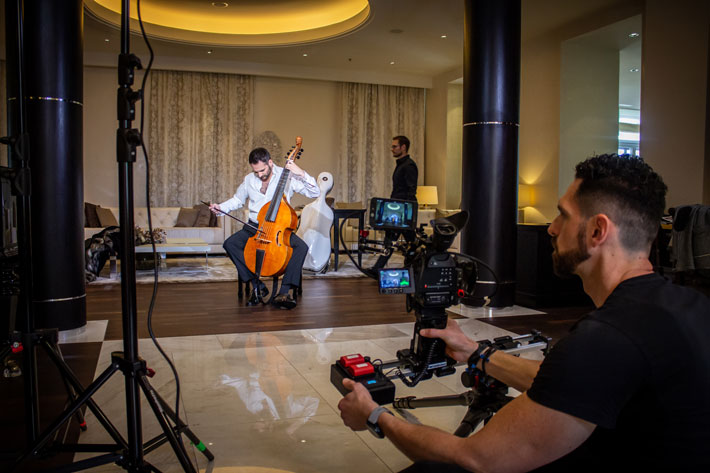 Video series presents Tiberius designer Marcos Valenzuela working with Austrian artists from music and theatre stage Recently, the first video of a new fashion series from and about Vienna premiered. At the video with the title 'Lifestyle Made to Measure - Tiberius Fashion & the Artist' starring musical artist Georg Kroneis, Tiberius designer Marcos Valenzuela points out that his approach to the creation of outfits doesn't depend so much on gender than the personality of the wearer...

Gastro tip nearby Vienna: A former tavern turned into a chic bistro, cafe, bar and club at the federal road B10 to Bruck an der Leitha Nobody would ever expect a chic gastro location with good wine and fine cuisine at the federal road B10 between Sarasdorf and Bruck an der Leitha in Lower Austria. The taverns at the B10 are rather known for...

Bene presents award winning furniture line 'Ports' designed by Pearson Lloyd for a new style of working Supporting hierarchical structures? Presentation of status? These are not the intentions of the new furniture line 'Ports' by Austrian workplace furnishing specialist Bene. The first associations with the name of the furniture line for tomorrow's work environment might be computer 'ports' which enable digitally powered teamwork wherever people are located but also harbors to anchor ships...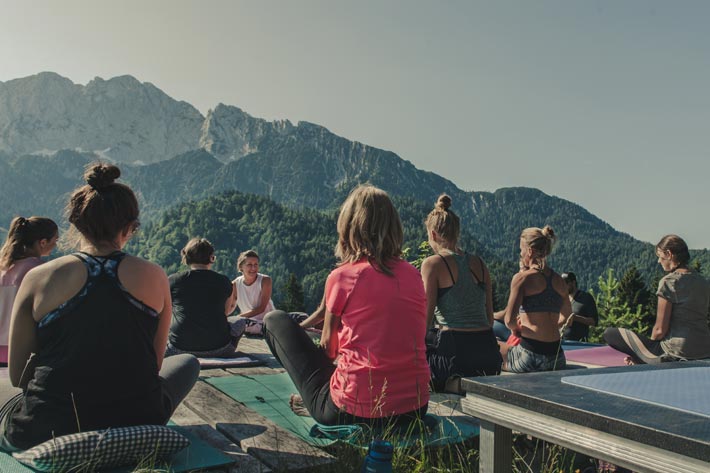 Yoga tip in the Alps: Three workshops for free on three locations from a lake beach up to 1.200 meters and to a herb garden at a fortress on 25 July in Kufstein, Tyrol On occasion of the postponed annual yoga days 'yoga.tage' to next year from 23 to 25 July 2021, Kufstein invites to a special outdoor one-day yoga experience, the Yoga Vibes...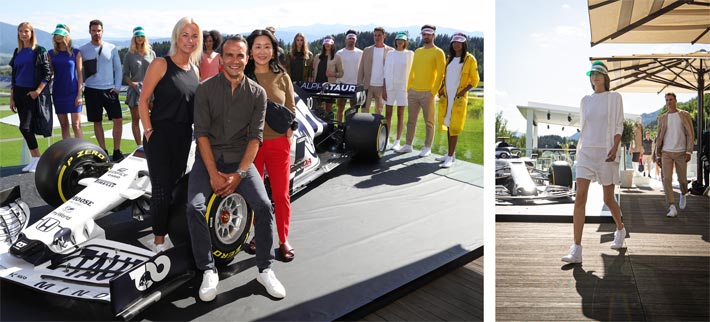 Insights into the Alpha Tauri Spring/Summer 2021 collection at this year's first F1 race weekend The Alpha Tauri Spring/Summer 2021 men's and women's wear was launched alongside the start of the Formula 1 season in Austria and was shown to a selected group of retailers and fashion media on 4 July at Schönberghof in Spielberg, Austria...
Latest:
Locations in Austria selected for the fashion design 'Shop Up' tour in August, September 2020
Vimeo Staff Pick: Queer community 'Venture Out' project presented by outdoor gear, apparel retailer REI
#Music lyric video 'My Oasis' ft. Burna Boy by Sam Smith
3-August-2020 Playlist by fashion.at/music: video 'Summer Wine' by Alex Kapranos & Clara Luciani (Lee Hazlewood, Nancy Sinatra cover);...
Gastro tip in Vienna: Escargot farm Gugumuck's 'Gartenbar' convinces with culinary delicacies and chill-out-flair in South France style
Most viewed content in July 2020: Marc Quinn's same-sex sculpture for Vienna is a memorial for victims of the Nazi era, against hate, violence, homophobia and a call to show love;...
Leopold Museum Vienna exhibition 'Hundertwasser – Schiele. Imagine Tomorrow' extended until 10 January 2021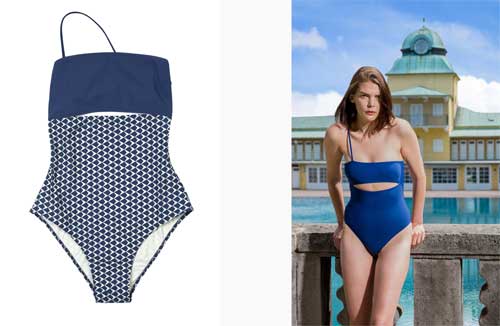 Thermalbad Vöslau presents swimsuits inspired by early designs of Rudi Gernreich On occasion of the currently running exhibition 'Show Off. Austrian Fashion Design ' (until 30 August) at MAK Museum of Applied Arts Vienna, the extension of the constantly since 2015 growing Thermalbad Vöslau collection by re-edited designs by Rudi Gernreich (1922 - 1985) found its starting point...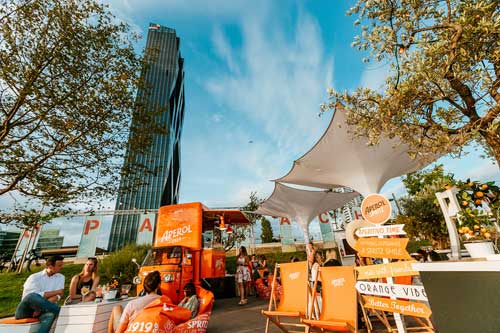 Holiday destination of the Viennese without leaving the city: Copa Beach with gastro locations like the 'Lido Aperol' with Italian La Dolce Vita flair The Covid-19 curve is growing constantly worldwide. In Austria, the first measures were tightened again to slow the spread of the virus. Alternatives to holidays at the beach are now more requested than ever. One of the favorite choices is the Copa Beach of the Danube Island (Donauinsel) at the New Danube (Neue Donau), an arm of the Danube river, with seasonal highlights like...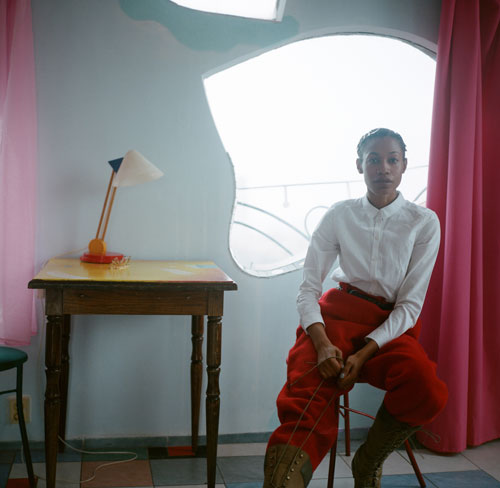 MQ Vienna Fashion Week opens with special staging under the direction of Adia Trischler on 7 September The opening day of MQ Vienna Fashion Week can be marked also in it's 12th year as most interesting day of the annual fashion event. In former years, selected single internationally active designers like Michalsky or Marina Hoermanseder were presented very prominently in front of an illustrious audience. This year, the MQVFW tent at the Museumsquartier MQ will be staged in a more democratic style as art-multimedia production under the name 'The Ecstatic'...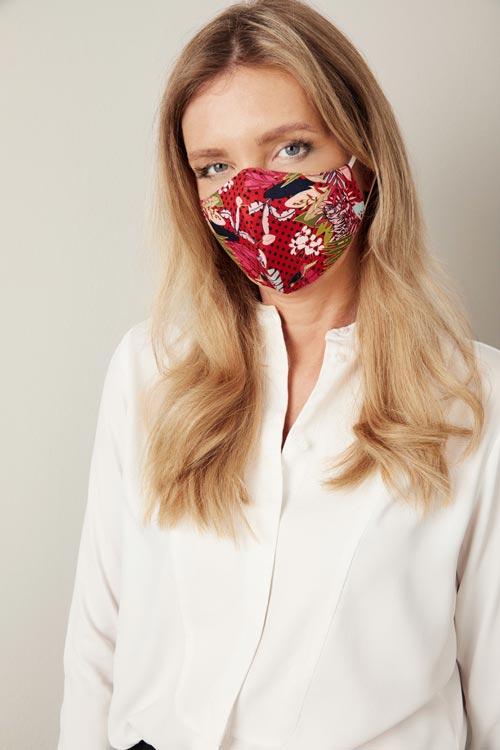 European supermarket chain Lidl teamed up with Jette Joop for designer masks Currently, Austrian authorities are discussing publicly if wearing a mask shall become again obligatory for customers in supermarkets. In some of the country's regions, Covid-19 measures have already been tightened again. Wearing a mask in crowded places or closed rooms, on train, etc. can prevent people from getting the virus respectively multiplying it. ... European supermarket chain Lidl publishes at lidl.de tips for German customers for getting through the pandemic such as the three golden rules for stopping Corona (distance, hand hygiene and masks) together with the announcement of the latest fashion collaboration with Jette Joop...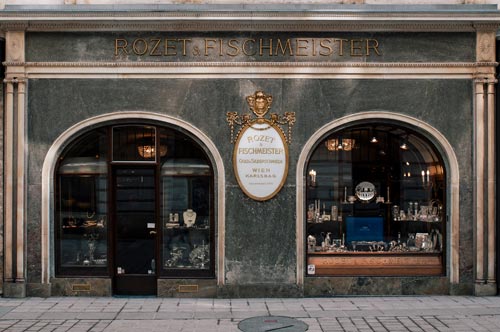 Rozet & Fischmeister (since 1770) extended Viennese store by online shop with focus on jewellery designed by Franz Fischmeister and a digital 'Wishlist' service Highlights of the virtual shop are the jewellery pieces designed by Franz Fischmeister (worked at Asprey and Cartier in London) who manages the company in the 6th generation...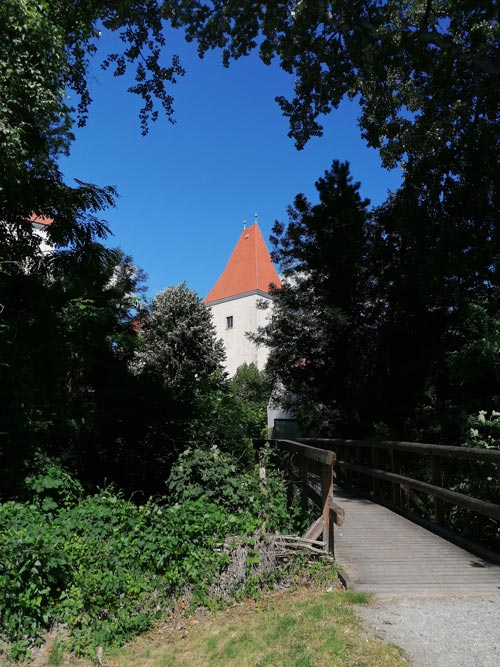 Tour tip for the whole family nearby Vienna: Regional history, contemporary art and nature studies at Schloss Orth at the Danube in Lower Austria Recently, Fashion.at visited the museum and park at Schloss Orth at the Danube in Lower Austria. The tour led from the history of the renaissance building Schloss Orth, which begins with the destructive power of mankind, over views by contemporary artists on power & glory to the exploration of nature at the castle's park staged by 'National Park Donau-Auen' with examples of the variety of species of the Danube region...